KOA Again 'Top of Class' on Best Franchises List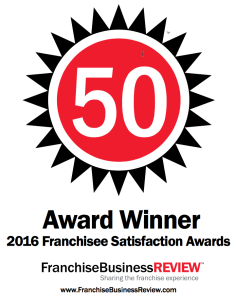 January 5, 2016
KOA NEWS SERVICE (Billings, MT / January 5, 2016) – Kampgrounds of America was again named the "Best of the Best" among franchising companies for 2016 by Franchise Business Review Magazine in its annual Franchisee Satisfaction Awards.
Each year, Franchise Business Review surveys more than 26,000 actual franchise owners, representing more than 350 of the leading franchise brands in North America. The results of those owner surveys are used to identify the Top 50 Franchises in four franchise categories: Small (under 50 locations), Medium (50-99 locations), Large (100-249 locations), and Enterprise (250+ locations).
Kampgrounds of America Inc. received the top franchise score for Enterprise locations in the Sports and Recreation category.
KOA ranked 83rd out of 200 franchise companies on the complete list of the 200 top franchises that included all four franchise size categories.
"We researched hundreds of franchise companies to compile this ranking, and the franchise opportunities that we listed have been rated among the very best franchises by their own franchisees," said Michelle Rowan, President and COO of Franchise Business Review. "These are the real franchise experts."
The complete list of Franchise Business Review Satisfaction Award Winners can be viewed at http://fbr50.com/franchisee-satisfaction-award-winners-2016/.